VISUAL CONTENT MINI PLANNER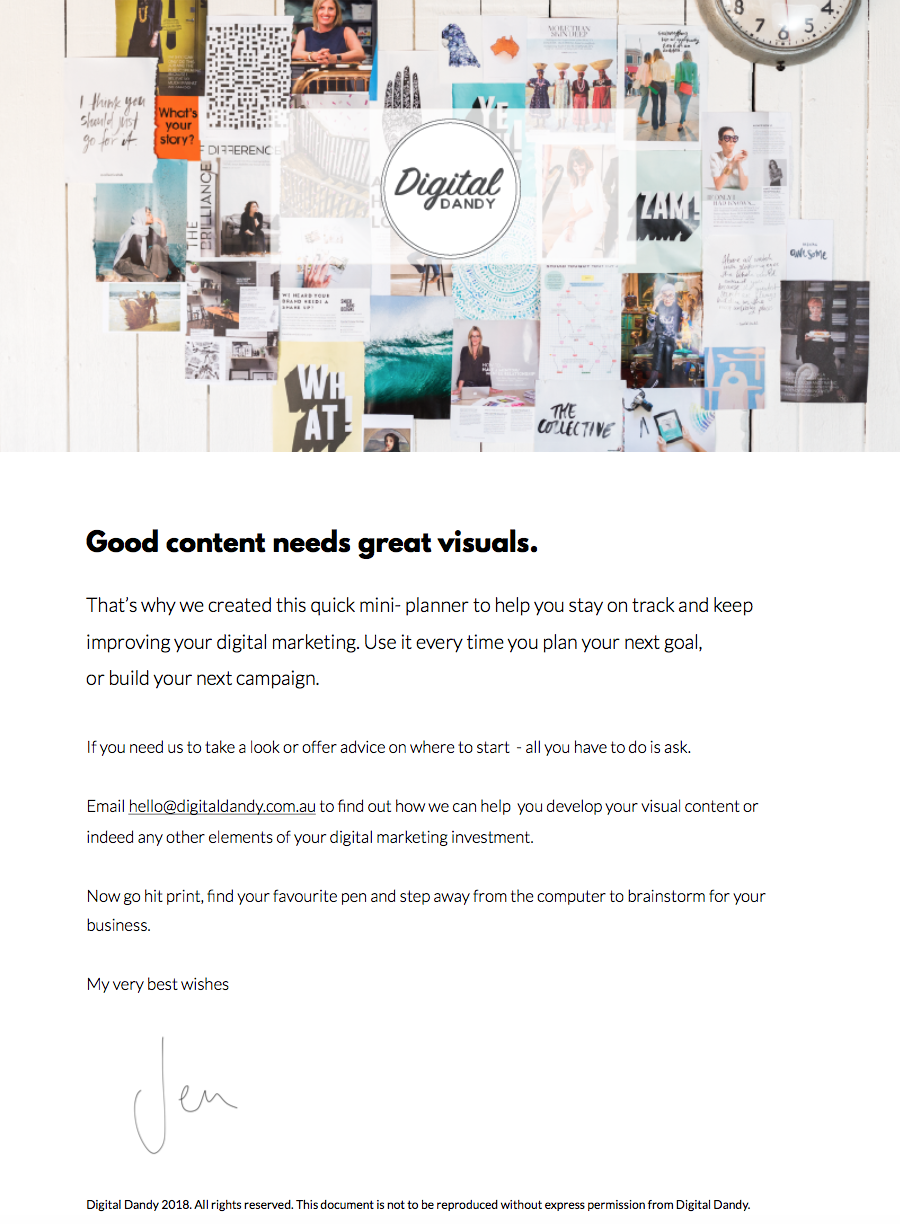 VISUAL CONTENT MINI PLANNER
Good content needs great visuals.
We created a quick MINI PLANNER to help you stay on track and keep improving your digital marketing.
Use it when you plan your next goal, or campaign.
A 4 page worksheet that will help you define your audience, consider your brand colours and develop a consistent visual communication plan.
Sparks regained, planning methods rectified.
#winning